So I'm FINALLY getting around to editing and posting the adorable baby pictures I'd been wanting to show. I'm so happy to have my laptop back, and more importantly, now I have my pictures.
Well, it's amazing that in a matter of minutes, babies can make more faces than I could even imagine up. Hanna was so curious when she eyed me walking into HER apartment but she quickly got comfortable enough with me to laugh and giggle. I swear, I think she was totally laughing AT me. Hmmm...well, she was so fun to photograph...I can't wait to do it again now that I know my camera a little better. Here are some of my favorites...





Babies + drool = Cutest thing EVER!






And of course, I can't forget her pretty mama...look how amazing she looks au natural! (Please don't get mad at me for posting it...you look purrrty!)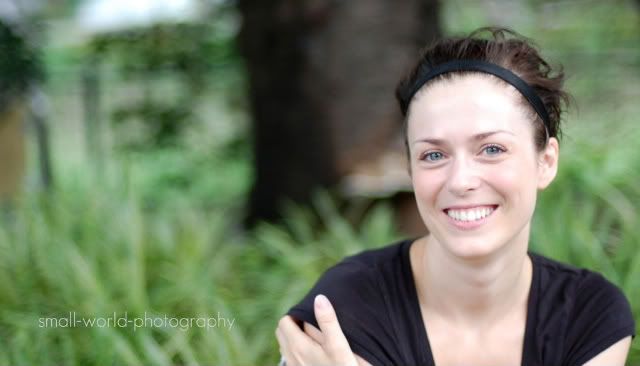 Thank you again so much for inviting me over and giving me the VIP Chofu treatment! See ya during the season!