Well, Christmas came and went rather quickly and, even though Abe and I couldn't fly home to Cali to celebrate with our families, we managed to have a great holiday anyway. I decided to capture some moments during Christmas week to show how Japanese celebrate, because although there are many similarities, there are definitely some differences as well.
First off, Christmas reminds me a bit of Halloween here in Japan because everywhere you go, throughout the month of December, you are sure to find people (and animals) dressed up in something related to Christmas. In this picture, Abe and I did some shopping and found a man walking his pet goat which was wearing a hat. Hmmmm....



We saw this guy jogging through a busy Tokyo intersection on Christmas day. If you can't make out what he's wearing, it's a reindeer costume over a hot pink running outfit. Some people looked surprised while others acted like it was no big deal.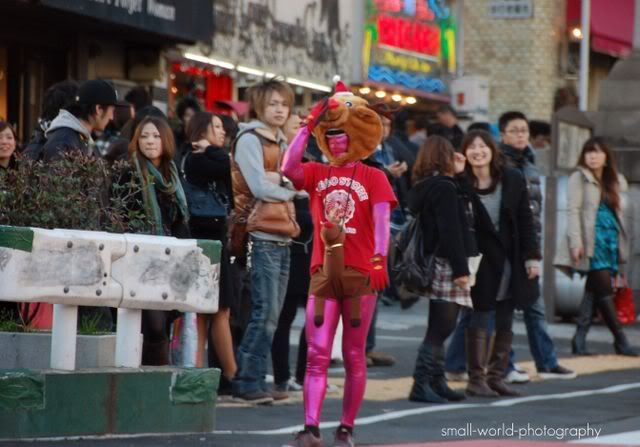 These Brex fans sat courtside to watch one of Abe's games during a Christmas event. I don't know if you'd see this back home...






Another fan...or was it? (Hey, who said Santa couldn't be Japanese?!)





And what would Christmas be without a new H&M store in Japan? My friend Anna and I went to Harajuku to check out the newest location which was 4 floors. We were in heaven!





Ohhh, this was one of my favorite things. My mom sent me a package that had ingredients to make gingerbread men. I had never done it before, and most of my younger students (aged 3 to 5) had never seen a gingerbread man before so they didn't even know what they were. So I turned it into a lessn:

First, I had them color a gingerbread man while explaining to them that he was a cookie with candy eyes and buttons that could run away if you didn't watch him!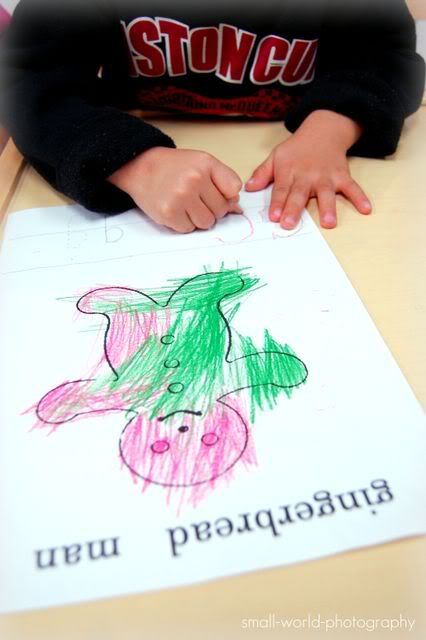 Then, we decorated real cookie gingerbread men. The kids were so stoked! They were smiling so big and kept saying "Tabetai" which means "I want to eat it!"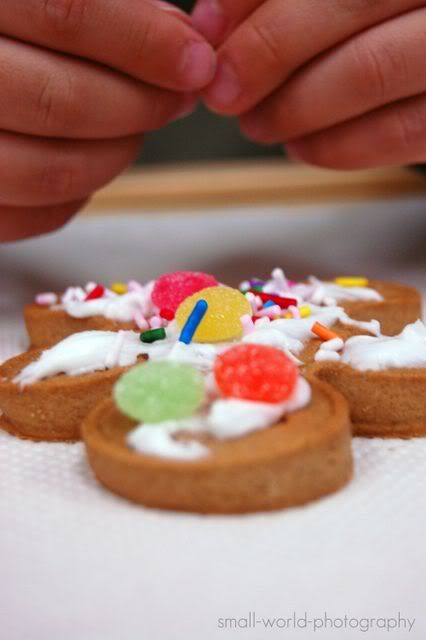 This is Reia. I must say that she really had a way with decorating her guy. Lovely!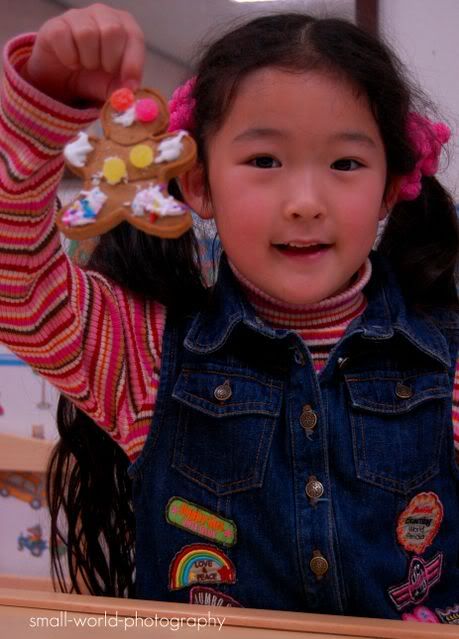 Ahhh...and back home in our apartment with our little tiny tree that couldn't have been more perfect...





And the most awesome surprise this holiday season: Santa TOTALLY reads my blog!!! I know this because I wrote an entry a while back about a certain lens that I thought would make the perfect addition to my growing collection. Lo and behold, on Christmas eve, I found a bag that I hadn't seen before. Only to open and find a real beauty indeed:




Meet my new baby...Mr. 18-200mm. I know this isn't exactly the best portrait lens, but I'm going to be making magic with it at some basketball games if I get the chance. Thank you Abe...uhhh, I mean Santa! :)


I hope everyone had a wonderful Christmas. I surely did, even if it was thousands of miles away from home.