...is one of the voices of Utsunomiya (the city I live in)...as in a radio DJ. She is also one of my students, and a darn good one at that! We met about a year ago and our lessons are pretty much just conversations about the differences of Japanese culture and US culture. She also goes to a ton of weddings a year since she also emcees at weddings.

A few days ago, I had the magnificent opportunity to take a few photos for her. She was excited for me to put her post her pictures on my blog (she even baked me some cake...awwww!) and I'm even more excited to present her to y'all...

Meet Eimy:






I had fun experiementing with different angles...






...and different editing as well...







It was really cold and the once-vibrant golden leaves had slowly turned into rusty foliage...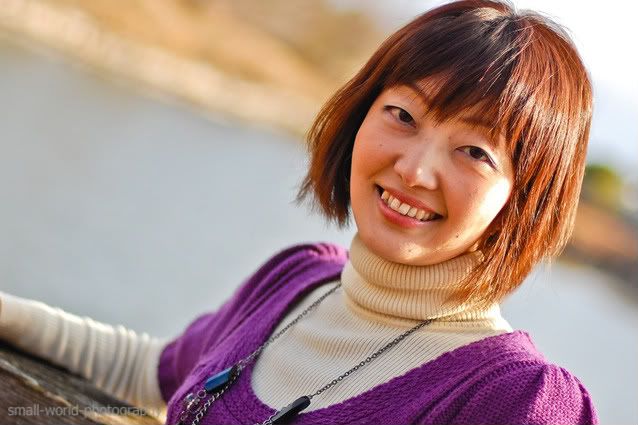 I really like the colors and softness in this one...





Hope you had fun Eimy! I'll be listening to you while driving to work this week ;)