Here are a few shots I took from an impromptu Sunday excursion. Abe told me he was going to take me to a "mystery" trip and all he told me was to bring my camera (
duh...like if I would leave it at home anyway
!).
We drove down twisty narrow roads, passed through empty rice fields and listened to random music on the iPod, all the while, I had no idea where we were going. The only hint he gave me was that there would probably be lots of kids there.
Even standing in the parking lot of the small town building, I had no idea where we were...



Then we walked in and I saw this:





I love aquariums and fish...Most people don't know that I was given a piranha as a present when I taught in Yokota a few years ago. That sparked a whole new appreciation towards marine life causing us to purchase and care for a lot of different fish.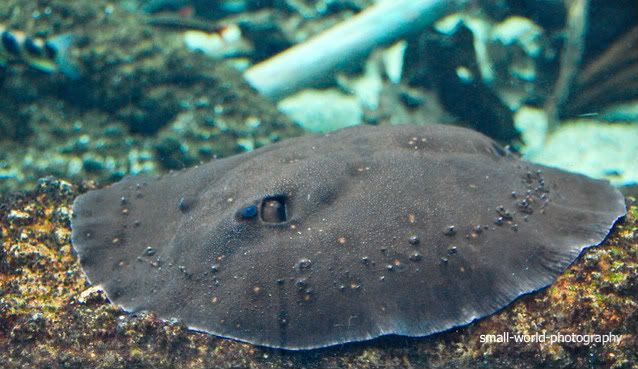 These are called "Doctor Fish"...they are found around Japan. They actually like people and they eat away at your dead skin (they'll eat at your feet too, if you let them) and act as a kind of exfoliant. It felt a little strange at first....kinda prickly, but it wasn't bad at all. They liked Abe's hand.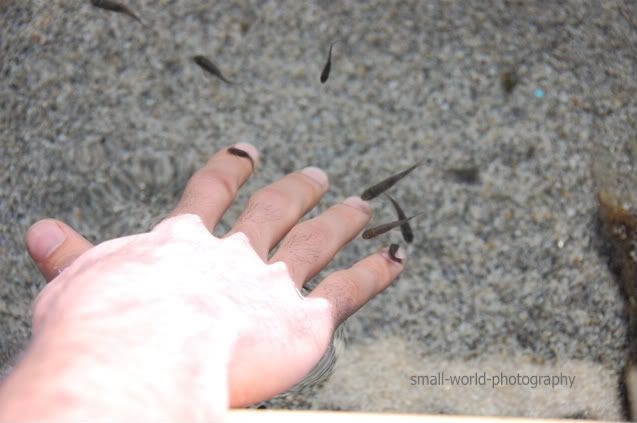 Before we left I dragged Abe into the arts and crafts area...I forced him to make a coaster. It was actually kinda cool because these sweet little old ladies came and taught us how to outline the tissue paper with a paintbrush and rip the pieces off to form shapes, and eventually a coaster.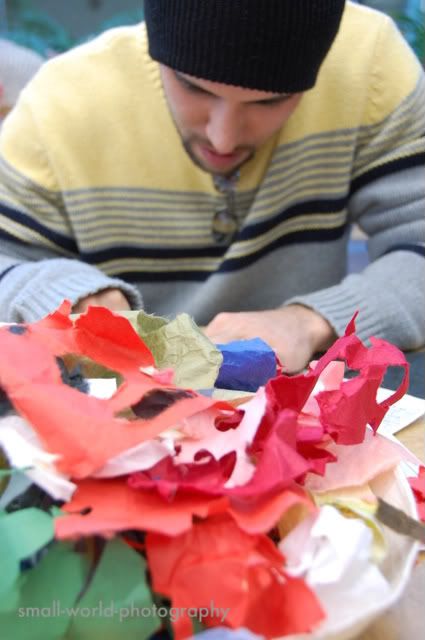 Here's my fishy...not bad for not being able to use scissors and having to rip the paper!


Yay for Mystery Days :)