One of the memories that stick out for me from college was a poetry teacher who was very blunt . She used to use this acronym whenever we were about to read our poem. You know, because reading a poem that you wrote the night before can be embarrassing, uncomfortable, or just downright awkward! Before we would start to read our poems, us fearful and nevous students would give excuses: "it's just a draft", "it's not that great", "I've written better", etc. The teacher would always interrupt us and say: R.T.D.P. which meant "Read the Damn Poem!" It wasn't meant to be mean or rude, just a blunt way of saying that we all have to do it and we realize we're not perfect, so just show your stuff...

Thus, I present my own photos...which were taken by the talented and super-cool Beth. We did a day of chatting, exchanging tips, talking about lenses and our favorite photo blogs (we had a lot of the same ones on our blog rolls!) and practiced taking photos on each other. I'm hoping to use some of these photos for my new site that I am working on. Beth is more experienced than I am with the camera, and I loved what she did. It's just so funny to see pictures of myself!

*All photos taken by Beth and edited by me*


She was workin on sun flare this day...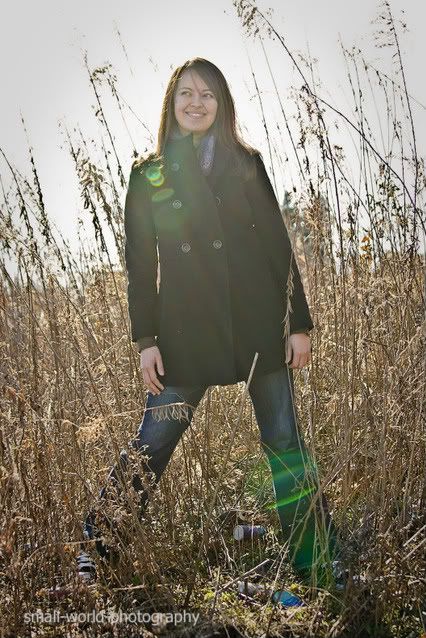 Don't know which one I prefer: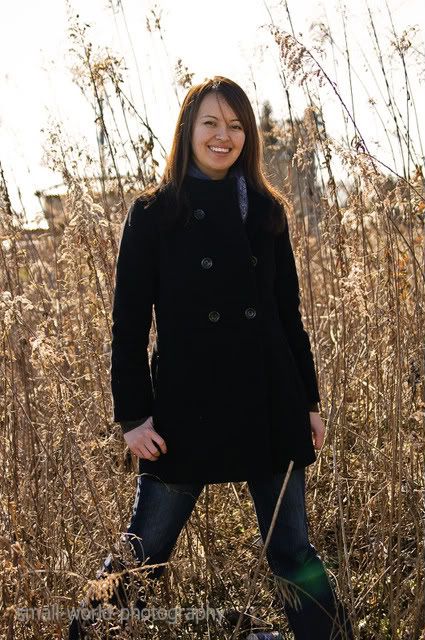 My new headshot...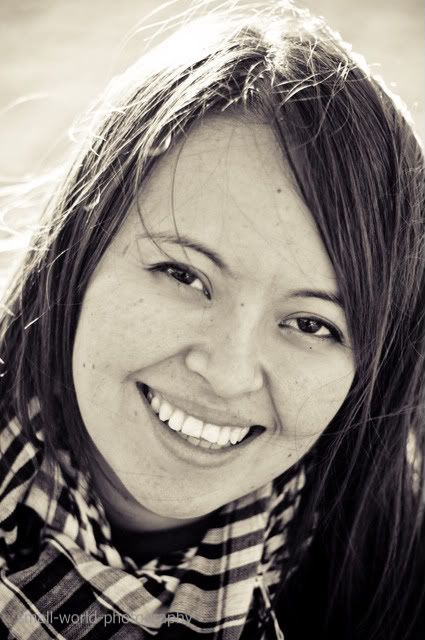 We worked on this idea to give a shout out to Nikon...and Chucks!





Even though the clarity of this shot isn't the greatest, there is something about it that I like: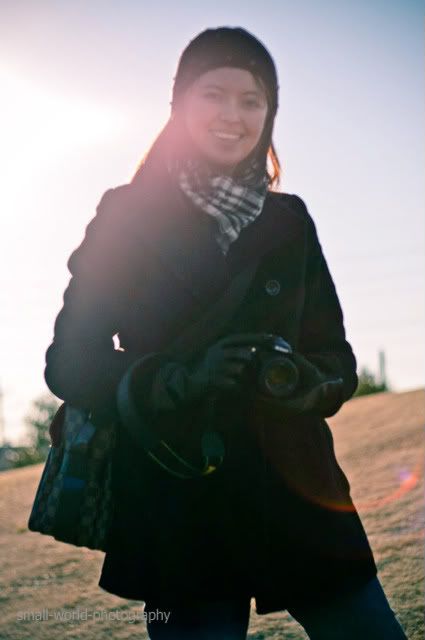 Now that I have "Shown the Damn Pictures" :) it's funny to see myself on my blog. The first time I saw them, I thought "Look how round my face looks!" and "I definitely should have worn more make up!" but it was such a fun experience for Beth and I that I really can't care. This was a warm-up for us both. If you get the chance, you should definitely check out Beth's site. She has some gorgeous photos of different parts of Japan.