As I've mentioned in my last few posts, Abe and I went to Sapporo last weekend. This is a trip that I have been hoping for for almost 4 years now. I've never been to the northern part of Japan and once a year, they have a "Yuki Matsuri" which means snow festival. People from all over the country flock to Sapporo to see the ice sculptures and larger than life snow characters. I was there a week too early but was fortnate enough to watch the preparations of the famous festival...and it did not disappoint!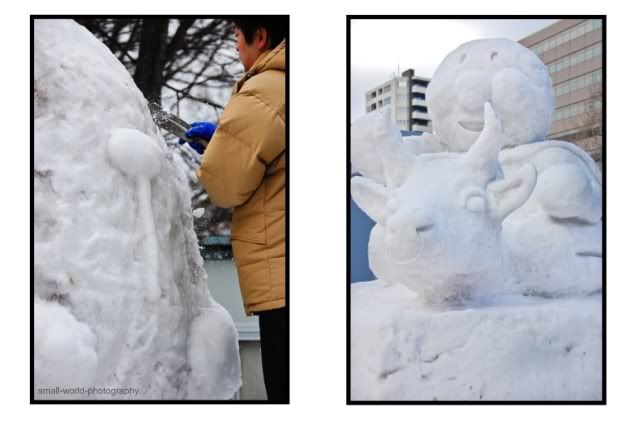 This gem was surrounded by all of the "real" buildings and was made completely of ice!




To give a little perspective of the size of the ice house: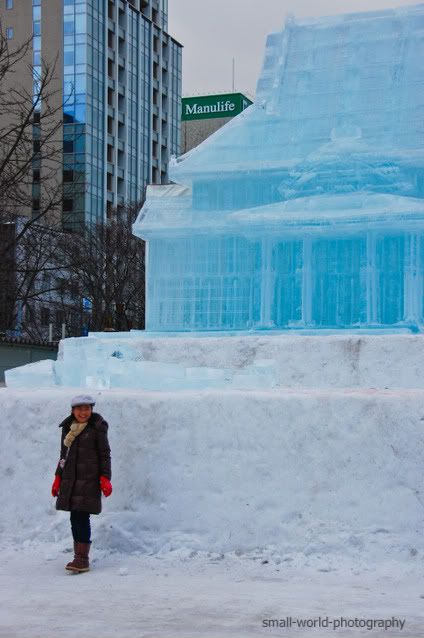 The locals really loved this guy...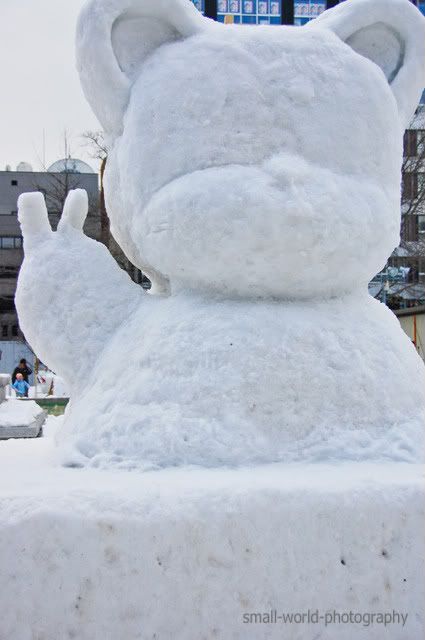 From a tiny model of a castle...





...to a real-life size ice castle:





I'm so excited that I got to check that off my to-do-in-Japan list. Sooo worth it!