Yesterday, I was fortunate enough to experience a happy accident. Abe had to do some team photos and we were pressed for time so I had to go with him. I didn't realize that one of my favorite Japanese sports photographers was in charge of the shoot and boyyy was I excited. I originally met him last season at a game when I saw him walking around with his two huge cameras and noticed he shot with Nikon. He's done some work for the league that Abe plays in and more notably, the NBA.



Tomoaki let me stick around and I ended up staying while observing, asking lots of questions and taking as much in with lighting and posing as possible:









Unfortunately, I had just taken my camera out of my bag right before we got to the shoot, so I had to resort to my Iphone to sneak some pictures of the shoot.






I was overwhelmed by the lights and the work that went into the photos. There were huge comptuer screens, wires everywhere, lots of softboxes and umbrellas, I was in camera heaven!






This is a preview of the new team photo. I thought it was hilarious watching some of the guys do their best to try to "look hard"...most of them ended up giggling like little kids.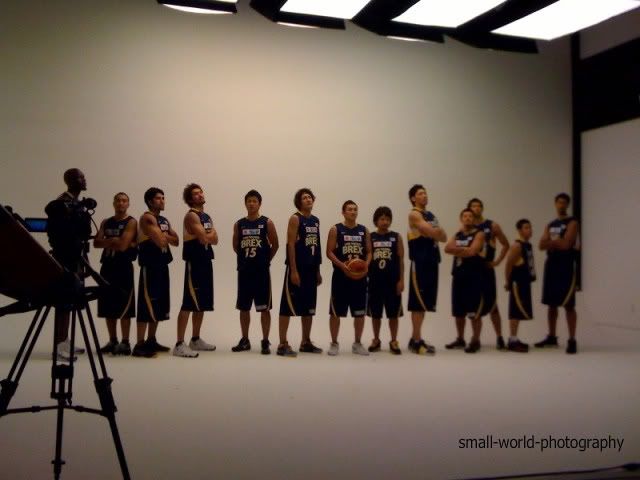 I'm glad I happened to stop by for a great learning experience!