One cannot live in Japan without noticing its amazing and unique buildings. I'm constantly intrigued while walking down streets by the neatness and sharp angles that form the scenery of Japan.
A year ago, one of my students told me she was going to move out of her apartment and into her own home. A home that she was going to design and build herself (with the help of an awesome architect). She described it to me as the home was being built, but I couldn't quite grasp a home made out of solid wood and different levels with open space...especially in Japan. Last month, her vision became reality as I was able to visit her new abode...




Can't you just feel the openness and airyness of her home?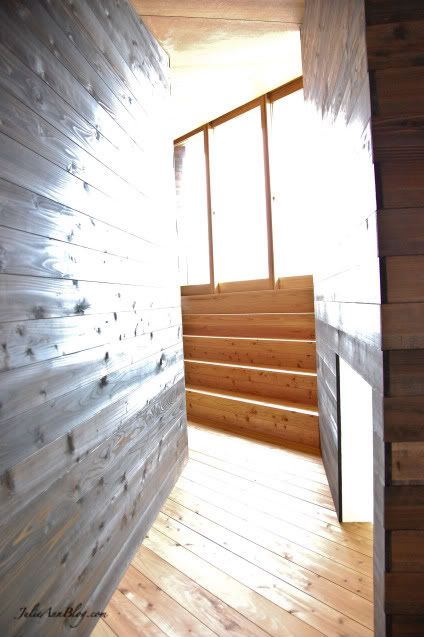 Pretty much everything in the house is made of wood! (It smelled wonderfully!)







I just loooved her kitchen. There was so much space and it had such a simple layout: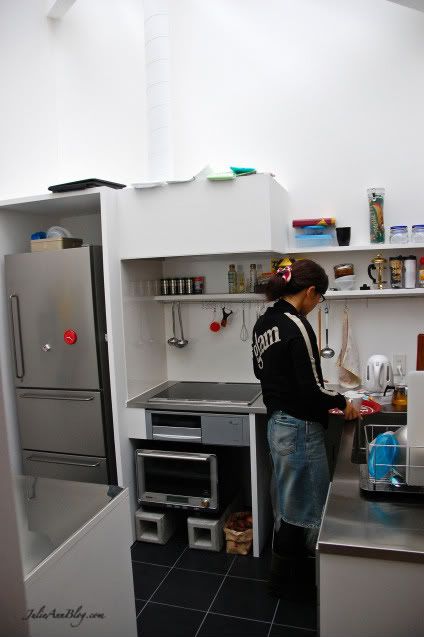 Skylighting in the kitchen? Yes, please!






The house also had this sweeeet balcony/deck. It extended across the entire top floor! I know a good place for a summer bbq :)






I'm sure I didn't do this house the full justice it deserves...but I DO know that I've got some cool new ideas for when we move home to the US for good for our own house. Just don't tell Abe yet ;)