Yay for Fridays! I had such a tough week (lots of teaching and feeling under the weather) but it went quickly and now I'm ready to watch Abe's team play in their opening homestand this weekend.
Last weekend, I had the opportunity to visit Meiji Jingu Shrine in Harajuku and took a few moments to take some photos of the wonderful details that truly remind me that I'm in Japan and am fortunate to be here. I'm never disappointed when I visit shrines, and this is one of the most famous in all of Tokyo.
This is a huuuge Torii that marks the entrance of the long walk before entering the shrine:



A child's view of the torii...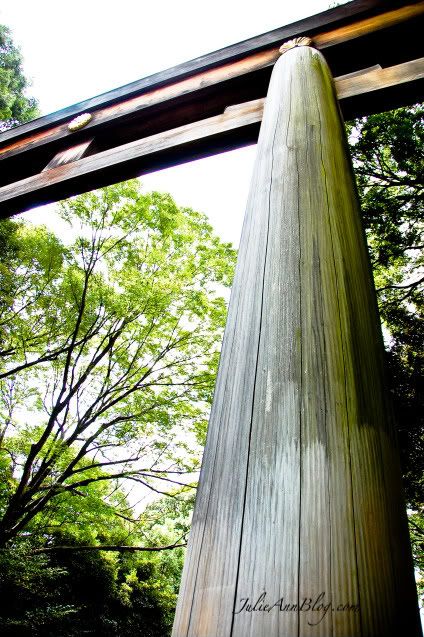 These are large barrels of sake that are gifts to the shrine. They bring good luck and prosperity: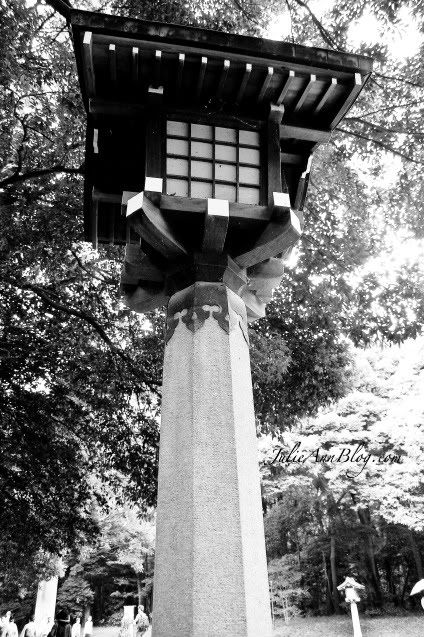 I loved these ladies enjoying their Sunday together:






I was surprised to be able to witness parts of two Japanese wedding processions...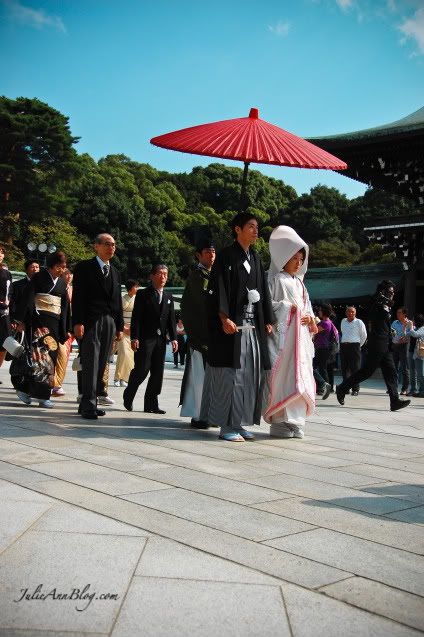 Find out why I visited the shrine tomorrow! :)