Just wanted to wish everyone a joyous holiday season. We decided to stay in Japan for Christmas and ended up having a wonderful time traveling and shopping in Tokyo. Abe surprised me with a nice trip that started in a hotel overlooking Tokyo Bay and ending with a boat ride under Rainbow Bridge; something that I'd
always
wanted to do while living out here.
Here are some 'touristy' photos I took...
The view from our hotel room: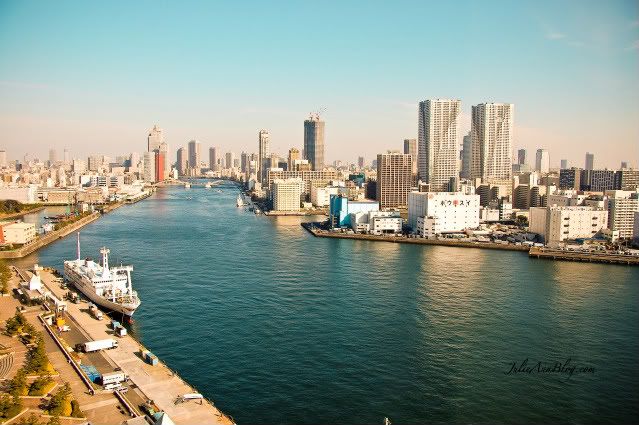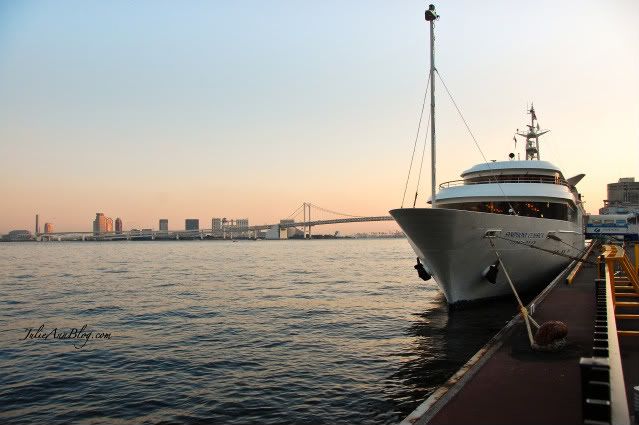 Some photos from our boat cruise:


That glowing tower back there is the ever so famous Tokyo Tower:






And the Rainbow Bridge was looking so stunning that evening!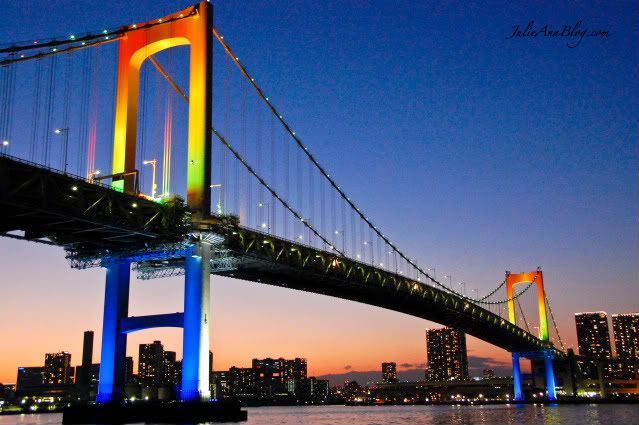 Tokyo PERFECTION...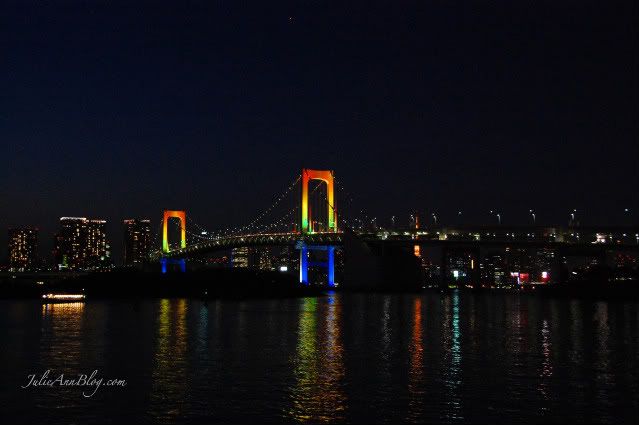 LOVE.this.man:






In other news, my family did not disappoint. Since we couldn't go to them, they brought Christmas to us, yet again. My beautiful niece and nephew sent hand-drawn cards with Christmas greetings and my parents sent loads of wonderful gifts...i.e. American candy, gum, clothes that actually fit us, and my personal favorite, Mexican candy. Yum! :)

Although it is definitely difficult being overseas for big holidays like Christmas and New Years, it totally helps having the internet (Skype and Facebook...oh how I love thee!) to keep in touch with friends and family. For that I am soooo grateful!

Hope everyone is enjoying time with their loved ones.