The last time I got to photograph
this cutie pie
, she was almost a year old. Almost a year later, I was thrilled to meet up with her sweet mommy and her friends and take some pictures of the her at the park. And what better time to post this little gal with her heart attire than on Valentine's Day!
It was freezing that day and poor Hannah was shivering after being outside for only about 15 minutes. As she swung back and forth for a few minutes I just clicked away...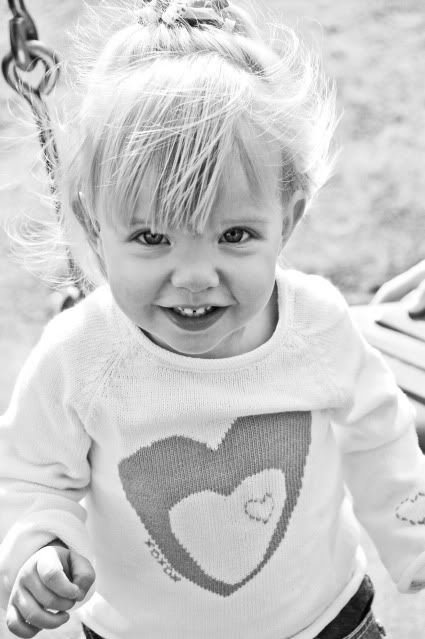 Judging by this cute little smile, enduring the freezing temperatures was totally worth a ride on the swing :)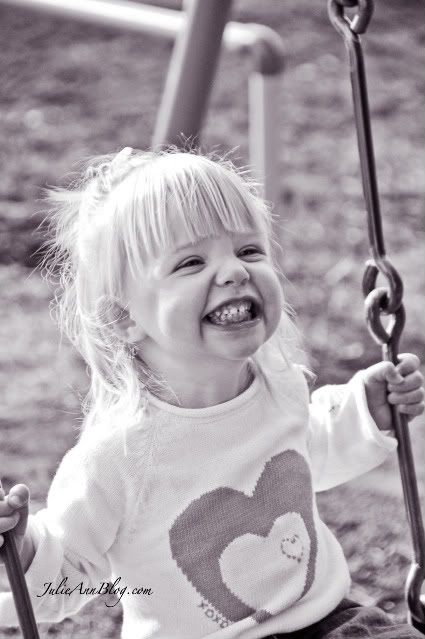 Photos of her little friend coming soon...