More basketball photos from last weekend. Cause I thought they were neat-o.




I've almost got THE dunk shot. Not quite yet. (This was in warm-ups)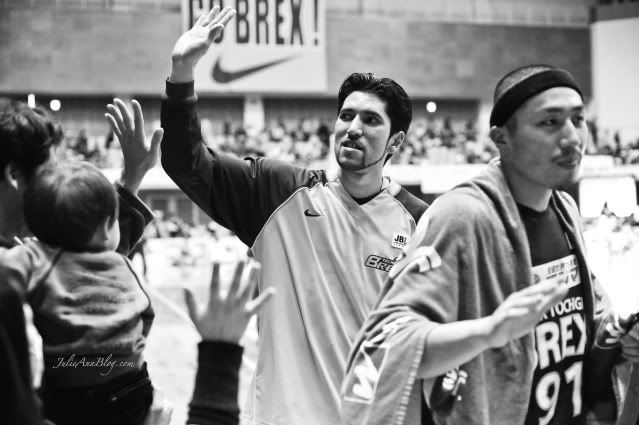 Abe and I are in Akita this weekend for 2 big games. I had never been to Akita before but so far, I like it. The weather is gorgeous, the shopping is plentiful, and our hotel is quite fabulous. A chic, modern fireplace in the lobby = FAAAANCY! ;)

I went on a little stroll this afternoon. I'll try and post some of those photos upon our return back to Utsunomiya.

Hope everyone is having a great weekend!