The day I went to the playground with Hannah and her mother, they were joined by their friends. Kensei was a little serious in the beginning but eventually warmed up to the swing and me :)
Have you ever seen a child so serious on a swing?!




It didn't take long for him to enjoy going back and forth!







I just love this family photo. Everyone's got such great smiles...







I love laughter.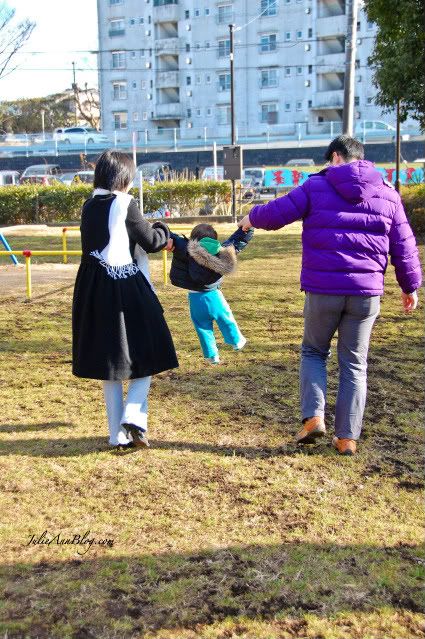 Yoshimi and Takayuki, thank you for letting me follow you around with my camera. You have a beautiful family! I hope to see you at another game very soon.