Wow. What a whirlwind my life has felt like the past two weeks. Abe's team played in the finals, his parents came all the way to Japan to surprise us, I've been working when I can and the Brex won the JBL Championships! I'm still amazed.
There's been little time for us to celebrate though, since we'll be going home for the summer and have been packing. Our little apartment has SO-MUCH-STUFF. *groan*
Anyway, I wasn't able to get press access the night the Brex won the finals but I did manage to snap some photos from my second floor seats and the mini after-party.
If you come to my blog for basketball pictures: enjoy! If not, I'll be posting some cherry blossom and maternity photos later this week.
The coveted championship trophy being displayed before the final game...
The moment the team won:




After receiving their medals:






I was so proud of my husband this season. Though totally unexpected, he received Top 5 Honors: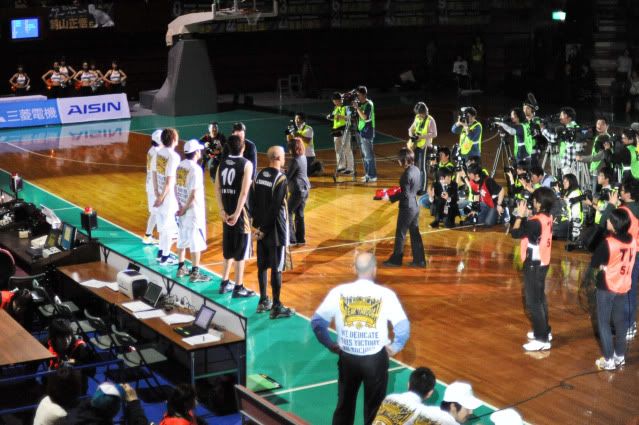 When a team in Japan wins something huge like this, it's tradition to throw the coach, leader, MVP, etc. up in the air three times like so (this is the coach):





And this guy is Tabuse (AKA the Michael Jordan of Japan). He's a little guy so he went up hiiiiigh:





The next few images are from a small celebration the team had after their interviews. I still don't quite understand the entire combination. It was intended to be a 'beer shower' similar to a champagne blast in the locker room like I've seen on TV when NBA teams win a title. They spray a few bottles over each other and yell and jump around. However, I take it they do it a little differently in Japan. They include costumes, protection from the beer (goggles, raincoats, and swimcaps) and they continued to pour more beer on each other than I've probably consumed collectively in my lifetime. Though I was confused, I was happy to photograph some of it: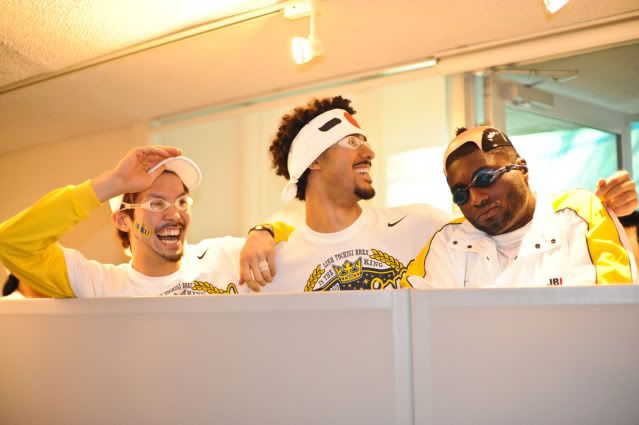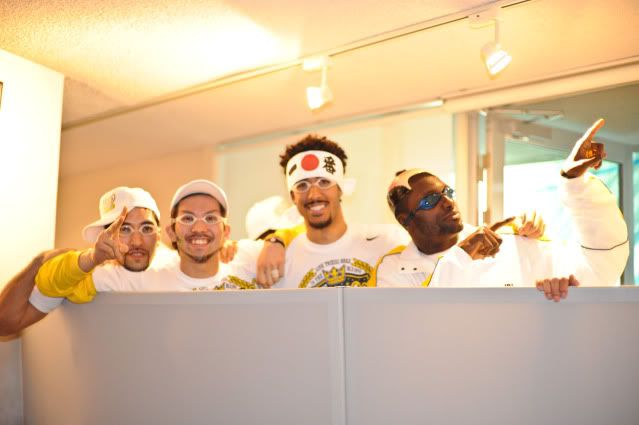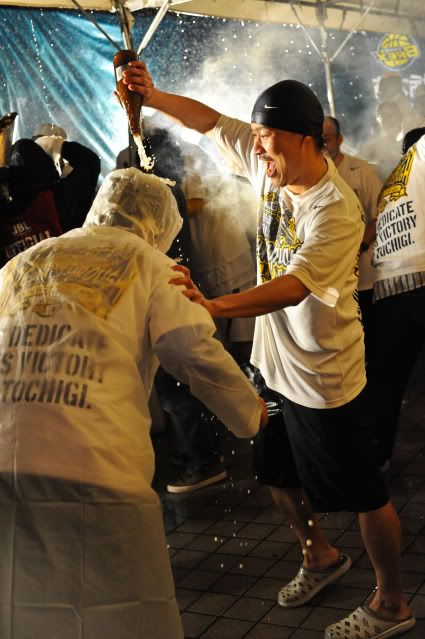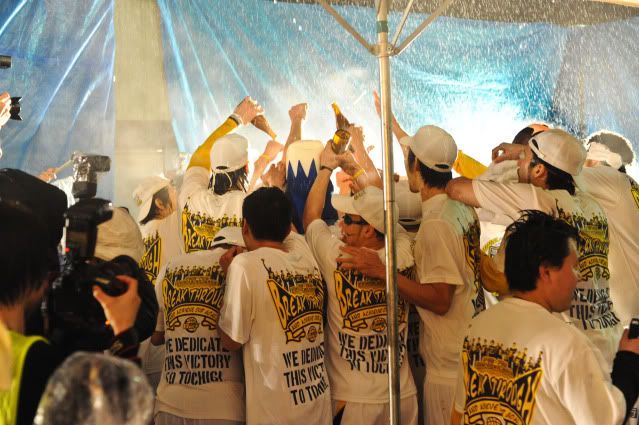 So remember that first photo at the top of this entry of the trophy from reeeeeal far away? So much prettier close up! ;)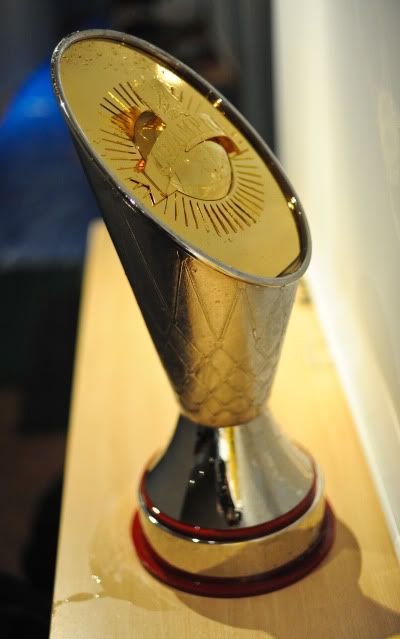 Yay!